If you know me, really know me, you know that depression has been a defining factor in my life, in who I am today. Yes, we are starting on a morbid reminder that I have a messed up head. But to quickly follow that up to let you know that I am A-OK right now and not falling backwards, my head is well. Still incredibly sad to not be in London, but I'll be back there one day.
The reason I bring this up is because today (at a university with a highly underrated libral arts program), Jay Asher, author of the novel Thirteen Reasons Why, gave a little talk. This novel of his follows a high school kid named Clay as he listens to seven cassette tapes made by his classmate Hannah Baker, who had just commit suicide. On these tapes, Hannah explains the thirteen reasons why she killed herself, and each side is dedicated to one person. The book made me rethink a few things.
Asher grew up in San Luis Obispo and went to Cuesta and Cal Poly, which was a pleasant surprise considering how many engineers people at this school discount my major and my career choice. He talked about the book and explained his process, answered our questions, and made a lot of jokes. It was an hour and a half of my life well spent.
I have known I wanted to be a writer since high school, but that doesn't mean I haven't second guessed my decision. In fact, I have done exactly that–a lot. I often wonder if I am a good enough writer to create anything worth reading. I mean, this blog's readership is not impressive, and though I don't admit it, it kind of bothers me sometimes. Of course, I started the blog for me, so I guess it's not a huge deal. But my pride is a little bruised, not going to lie.
Anyway, Jay Asher. I read Thirteen Reasons Why in high school, and I knew from the first page this book was going to change things for me. After struggling with depression for so long by myself, this was the first thing that really helped me to deal with it. It seemed that Asher so understood what I was going through, and he was able to say it with such grace. Saying I cried while reading it is an understatement.
To this day, that book is still so important to me. I have read books that have touched me or made me feel a certain way–I mean, that's why I love to read–but nothing has really got me the way this one did (and still does). So getting to meet and listen to the author tell us about how he got where he was and what he is doing now was awesome. He shared his writing methods, how and where he came up with his ideas, and how he went about getting published. He also talked a little bit about how the book turned into a Netflix series that is coming out next month. I am so excited for it!
I have been in a bit of a block lately creatively (plus it's midterm season), so I have not been able to undulge in my favorite rainy day activity, other than for my writing class. I want to get back to Book 2, and I have all these ideas for it, but I haven't had the time. And with worrying that I am not a good enough writer has not helped much. But hearing Asher talk about everything he has been through and everything he has done, I am much more optimistic. I long to get back to writing, to have time to get back to writing. I fell back in love with the writing process today, and I cannot wait to get back to it.
Now I have to thank Jay Asher for two things.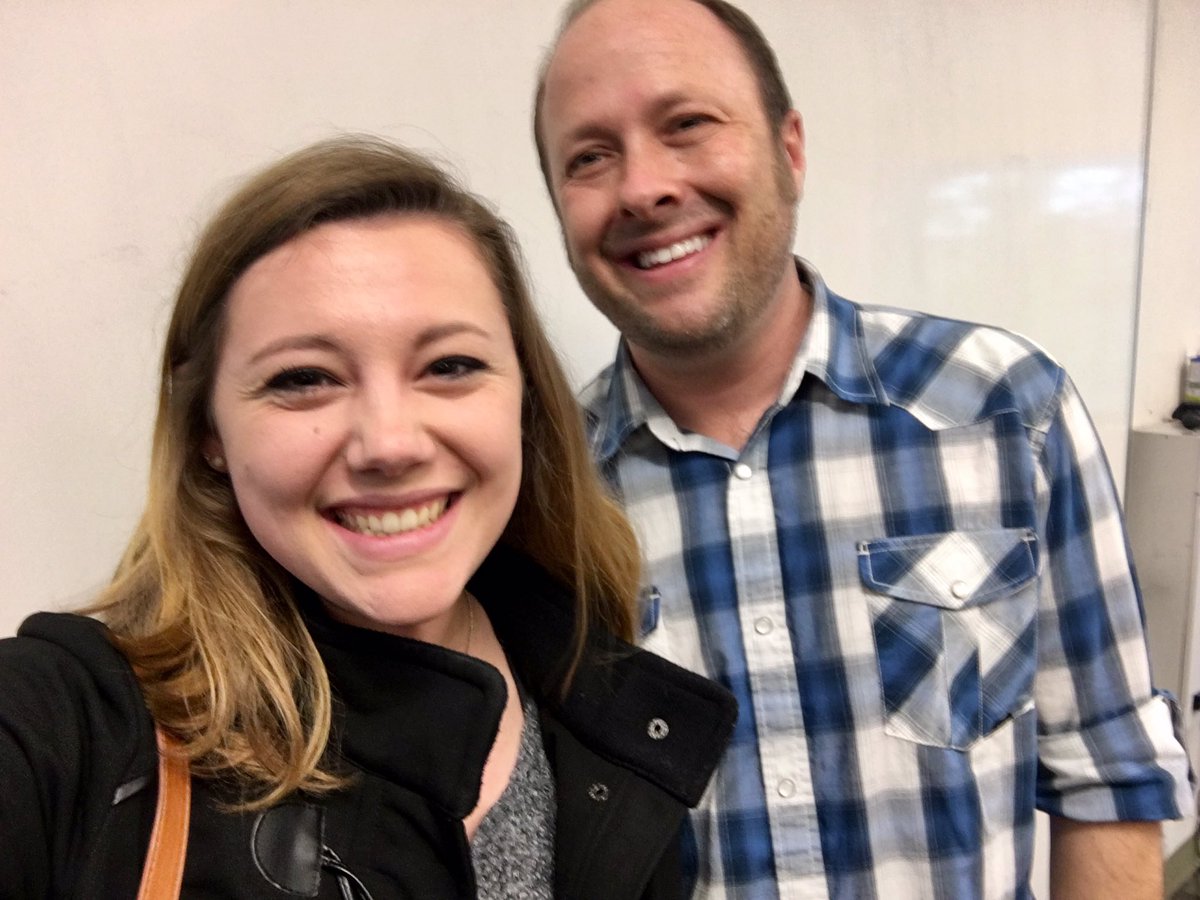 So here I am, finally blogging, finally writing, and finally jittery excited about a TV show since psych. I've got a life update post hopefully coming at you soon, along with an ode London and a rant about the relationship between college students and permanent residents here in SLO. Looking for some downtime to polish them off and loving this rain (except when I am stuck in it).
Think positively, folks. All is well.
-Ash