The weather is off. My allergies are here. School is terrible. I am never going to do anything with my life. This is it, everyone. This is…
The Winter Quarter-Quarter Life Crisis.
Winter Quarter is honestly the worst quarter of all the quarters. I've always like the quarter system and being able to jump from class to class a lot quicker than my Semester Friends. But there is something about this Ten-Week-Plus-Finals stint of the year that really makes me question my entire existence. Is that dramatic? Probably. But that is a major side effect of the Winter Quarter-Quarter Life Crisis.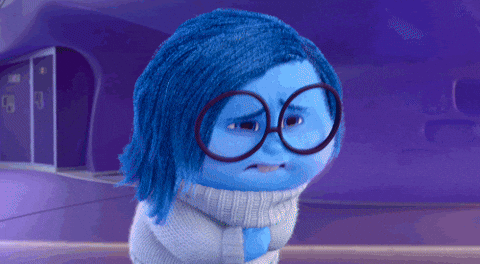 I've been second-guessing my passions and my skills. Sometimes I am totally confident in my writing, but it is times like these when I feel like I have zero talent. Like I have no place running a blog or writing stories or even journaling! I've been working on my senior project, a super cool spy story I've been dying to write, and for a while I felt like I was doing well. I thought I was really getting somewhere.
But here I am, wanting to give up on it. Getting criticism is always difficult, but after this particular chapter beginning that I had put so much faith in got so many negative comments, I felt like a failure. I'd failed myself as a writer and myself as a competent student. And then I wondered if I was ever good at this at all. Like I said, it was pretty dramatic, but that's what being defeated feels like.
It just makes me feel like my entire school career has been a waste. I could have done something like math or business, but I loved writing. I'm only good at writing. Or so I thought. Now I can't even say that. I still love it so much. Reading and writing have had such a huge impact on my life, and all I've ever wanted to make the same impact on someone else. It's just hard to see that when I'm struggling so hard with a story I care so much about.
On top of that, one of my classes is completely participation based, and we all know how my anxiety doesn't like when I try to participate in class. Even when I want to say something, it never comes out sounding coherent or intelligent–I can't even say that it makes sense at all. So it is hard to come into a class where 95% of the students easily say profound things about the books we're reading, while I can't even articulate my annotations. My whole grade depends on a skill I have continually been unable to acquire.
In short, I'm just having a hard time.
It is common for us Quarter System Students to feel the Winter Quarter Blues. Every year I find myself in such a slump. So many of my friends and classmates are in the same boat. It is completely normal to hit such a terrible and draining low. I knew this was going to happen! But alas, it still hit me like a big red bus.
It's awful to feel like this when I've spent so much of my life fighting darkness. This is when it so easily sneaks up on me–even though I am expecting it. Somehow it still surprises me. I can fight this Bad Feeling, but it still hurts. It still drains.
I won't go into a long and boring tangent comparing this slump to my depression–because depression totally makes it worse–but that's not the point. The point is that this hard. School is hard. Life is hard. Figuring out the future is hard.
And I have to be honest when it's hard. It's not going to be sunshine and rainbows all the time, even though I am so comfortable in my recovery. I am still going to have these terrible times, and I have to be open about that. I have to hold myself accountable for the ups and the downs of this rollercoaster of a life.
So I'm going through a Winter Quarter-Quarter Life Crisis and it is absolutely terrible and I've cried a lot. But I will get through it, as I do.